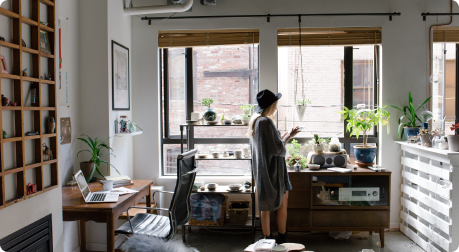 Caffeine and Infertility
All of us are familiar with the struggle that infertility can bring to a couple, eager to start a family of their own. When a patient starts the process of artificial insemination or IVF program to solve their infertility issues, they have to take care of the additional health issues which may be the root of the problem. This is why IVF patients have to be under the supervision of the doctor and go to the frequent check-ups at the assigned clinic - we have to make sure that no lifestyle habits are standing in your way of parenthood.
Generally, improving your lifestyle can be necessary in order to achieve your goal of parenthood. Quitting smoking, exercising, reducing stress level, regular sleep schedule and other healthy habits can do wonders for your health and increase the chance of getting pregnant. Even though improving your daily life is encouraged while going through IVF, it may not be a solution for everyone. Every couple is unique and needs an individual approach, including a unique plan for success. While quitting these habits can be easy for some, it may become a source of stress for others. Nevertheless, being informed about every little detail of the IVF journey can help you decide what's best. Here's our recommendation for individuals who indulge a lot of caffeine:
Caffeine has a very negative reputation in terms of health. According to the researches conducted by medical professionals, taking in more than 500 mg of caffeine in a day can increase the chance of miscarriage (by 22-27%) and reduces the possibility of conception. It's important to note that the risk of premature termination of pregnancy is two times higher for women over 35 than for younger ladies. Research has also shown that taking in 100-250 mg of caffeine a day doesn't increase the risk of miscarriage.
We definitely don't order beverages with miligrammes, so it's important to know how much caffeine some of our favorite drinks include. Usually, Starbucks Large has 415 mgs of caffeine, Starbucks Medium contains 330 mg of caffeine, while Small cup of Starbucks coffee contains 75-150 mgs of caffeine. The caffeine level of Dunkin Donuts coffee varies from 150-358 mgs, Pepsi max contains 69 mgs of caffeine and coke has about 35mgs of it. As you can see, taking out caffeine fully from your daily menu isn't necessary, but if you drink more than 200 mgs of caffeine a day, you should definitely lower the intake. Following this advice will not only help your digestion and general health, it will also positively affect your fertility level.